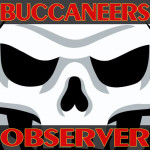 Podcast: Play in new window | Download
Subscribe: Apple Podcasts | Google Podcasts | Spotify | Stitcher | TuneIn | More
To absolutely no one's surprise, the Saints are still nursing their butthurt after losing the NFC Championship. Find out which part of the team is getting a revamping, and how they'll fare in free agency.
=======================
Check out the new Magnus Rush podcast app! It has Easy Actions, ratings, Voice Messages, Shout Outs, Tips, and more! Download it at the iOS App Store or Google Play Store now.
Leave a comment
Join us on Twitter
Visit our website
Send Molly an email at [email protected]
Email Ralph at [email protected]
GO BUCS!
========================